While tables are not the preferred method of adding content these days, as they are not responsive for mobile devices, sometimes we still need them.
Tables can be tricky, if you're not an HTML wizard, so this video tutorial shows you how to add a plugin and create & format a table in your WordPress Website.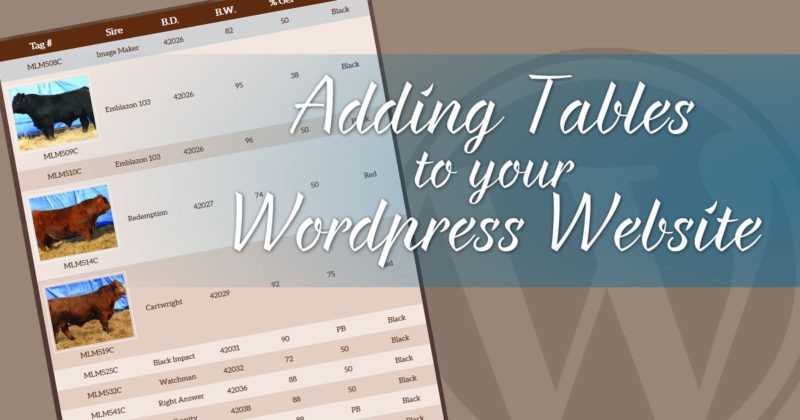 If there are other tutorials you would like to see featured, please leave your ideas in the comments below. I'm always looking for new information to bring to my readers and your thoughts would be appreciated!