Complimentary Website Audit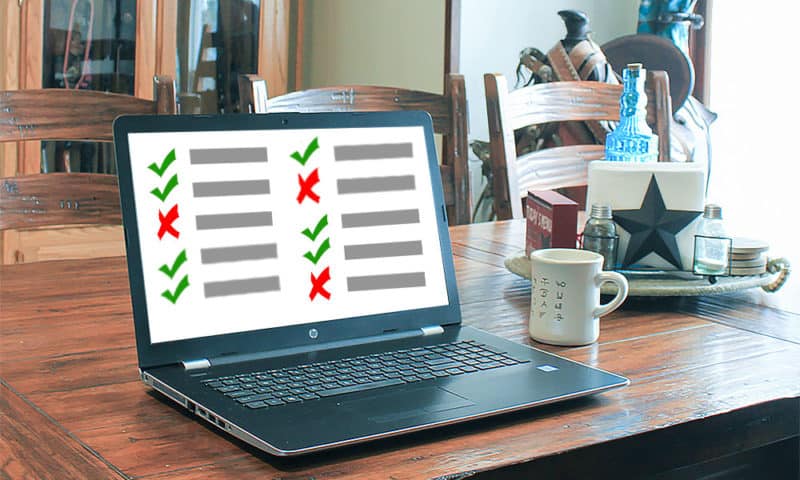 If your website is not working for you and converting visitors into leads like it should, chances are you may not have all the elements in place to make that happen, and your website could be costing you money in lost clients.
Your website serves as the first impression many will have of your business. In fact, your credibility as a business is tied to your website.
Understanding what goes into a website that works for you isn't rocket science, but it IS important.
Performing a website audit will provide you with a thorough understanding of what's working on your website and what's not.
Consider these statistics (from Go-Globe):
94% of a website's first impressions are design related.⁠

48% of people consider the website design the significant feature in the credibility of a business.⁠

70% of small business websites DO NOT have ANY Calls to Action on their home page.⁠

70% of online businesses FAIL due to bad website usability.

Design driven websites are 69% more likely to exceed business goals.⁠

94% of website negative feedback was design related.⁠

38% of people will stop engaging with a website if the content doesn't look appealing enough on the page.⁠
It's important to understand how consumers think, and what drives their buying decisions. Properly clarifying your message, and then organizing the delivery of that message, is the start to making that happen.
During your website audit, I take a look at the following items to see where you might make some improvements so your website will be more effective and convert more visitors into leads:
Content – does your home page have the 5 KEY components to make it really work?
Design/layout – Does your home page flow and makes sense to your visitor?  Is the design pleasing to the eye and establishes you as a professional rather than an amateur?
Branding – Does your logo speak to your ideal client, do you have important elements such as a tagline and USP in place?
Lead Generation – Are you able to capture email addresses to put an email marketing campaign into play?
SEO – We check for unique page titles & proper meta descriptions, that you're verified with Google & Bing, site speed, health and more.
Content – Is your content written with your visitor in mind and speak to the problems they need solved, or is it all about you?
Responsiveness – 80% of users used a mobile device to search the internet in 2019! Don't leave those clients out in the cold with a site that isn't mobile friendly, because they WILL go somewhere else.
After I've gone through my audit checklist for your site I will record a video for you which will show you exactly what I found and give you recommendations on how to make improvements in those areas.
If you would like to request a complimentary Website Audit, please fill out the form below. There is absolutely NO obligation and the knowledge you'll gain could make a world of difference for your business!