Today's post is by Guest Author Jeanette Chasworth, an interior designer and expert on color from Los Angeles.
---
There are so many decisions when putting together a website, it can almost seem overwhelming. There are so many pieces and parts and finding the right person to put them all together can be a chore.
While many of these pieces and parts seem to be knee deep in computer speak, one of the simplest questions you may get asked when putting together a website may be "What color do you want it to be?"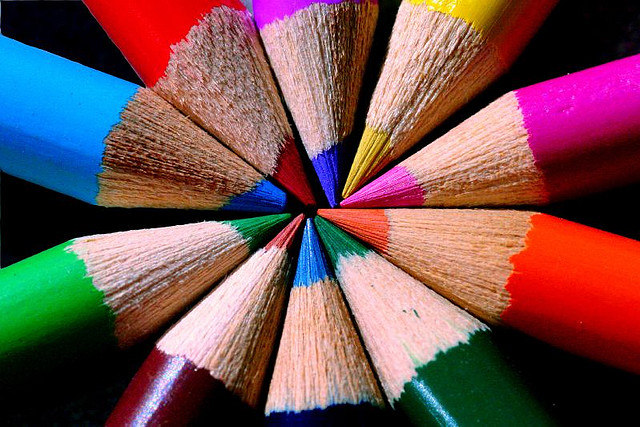 Well, by comparison it may be easy but there are a lot of things to look at there as well.  So don't overlook this very important aspect of your message.   Colors speak, and the colors you choose may say as much about you as the words you use.
While many people will likely default to their favorite color to use on their website, it may not be the right color to get reach your target market.
So how do you know what color to choose.  First of all, you should have a pretty good idea as to what your brand message is.  What does your company stand for?  What product do you sell and who buys it?  Once you have these core words, choosing the color becomes much easier.   In my book, "What's Color Got to Do With It?", you will read about the different psychological and physiological affects that color has on us.
The color you select to represent your business could be one of the more important decisions you make.
One common color I see a lot is blue.  Blue is a calming color. If you are in a business that brings solace and strength to someone, this may be a good choice. Blue also helps you to forget how much time as passed….the longer you can get someone to stay on your website the better.   Blue also inspires trust and for that reason is a good choice for lawyers and people that work with their clients' finances.
Power Pink – This color (Ipod pink) has gained a lot of popularity over the last few years.  Mostly because women aren't happy to be just feminine but they want power in their femininity.  Women aren't hiding it anymore, instead of trying to be more masculine and fitting in with the men, instead they are embracing their softer side and discovering the power in it.  If you are working with empowering women, this is a great color.  It is also a calming agent and can be helpful if you are appealing to stressed out women.
Green is another good color for coaches because it has some healing agents, too. It particularly helps with emotional issues and can be very helpful in getting through challenging times.  Green also has a natural component, so if you are doing anything related to recycling or the "green" movement, it is an obvious choice.
Orange is a color of change and is often used with newer products on the market.  It is also a color that makes food taste better so if you are in the food industry, anything in orange, red or yellow will enhance the look and taste of your food.
Yellow is cheery, uplifting and can help you learn.  This is a great color for dealing with children.  It's invigorating and full of life, playful and yet it has great power in helping you to absorb information and that is why so many schoolhouses use some shade of yellow in the decor.
Purple is about new beginnings.  It has a spiritual component to it as well, so I it can be very enlightening for someone. Are you a coach looking at creating a new life for your clients? Perhaps this is your color.
There is a lot more to color but with these simple tips hopefully you can make a better decision regarding the visual aspect of your marketing message.
---
Jeanette Chasworth's clients have nicknamed her "the color whisperer" because of her approach to creating incredible rooms or homes for her clients. In 2002, Jeanette opened her own design firm and her journey an interior designer took a new and exciting turn. In addition to managing numerous interior design projects., she has taken her love one step further, by being an interior design instructor. She has inspired students at Citrus College in Glendora, the University of California at Riverside, and Mt. San Antonio College in Walnut. Her work has been featured in Arts and Crafts Home Magazine. She recently took teaching to a whole new level with her new book, published in 2011 titled "What's Color Got to Do With it?"  You can get her book and see samples of her work at www.TheColorWhisperer.com