Next to our websites, social media is undoubtedly one of our most powerful marketing tools.
The ability to reach tens of thousands of people with just a few clicks has changed the way business owners market their products and services.
The problem is that you can do everything by the books – post consistently, offer quality information, follow your analytics – and still fail to achieve a return on your investment. Your social channels sound like the wind machines out in the orange groves, rather than the dynamic community you're trying to build.
Why?
When it comes to social media, "good" just isn't good enough. Thousands of brands are competing for your audience's attention. People are beaten over the head with product information, promotional offers, and gimmicks.
To stand out, your brand needs to stop fixating on best practices and read between the lines. Be different. Think outside of the box.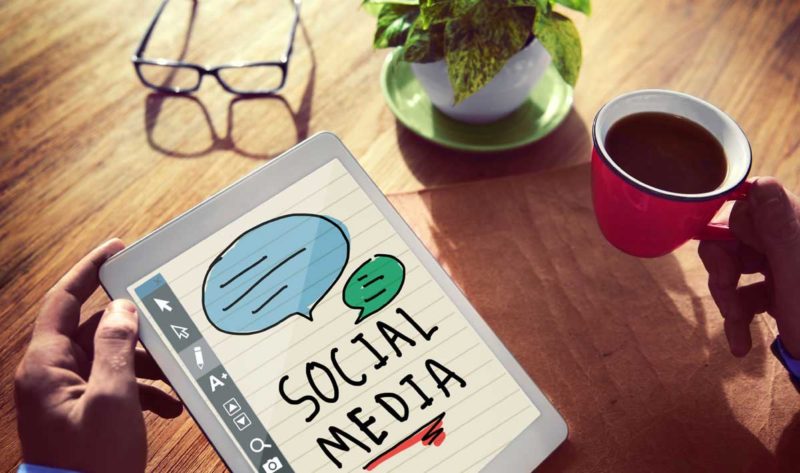 Building your community
In my opinion the greatest value of social media marketing is its ability to allow us to fully engage with an entire community of other people, that we most likely wouldn't have had the chance to connect with in the past. That engagement is at the heart of social media, and without it, you can talk all you want, but most likely no one is listening. You now have the opportunity to interact with potential customers from all over the world—including those who are right down the street—on a huge scale. You can begin to build relationships with those people beyond those that might happen during an ordinary business deal. These relationships are what keep customers coming back, increasing both loyalty and retention. If those customers become advocates and increase your word-of-mouth presence, you'll start seeing amazing returns, as they help you share your message.
Your community is interested in much more than just your business. In fact, without you, they're probably not interested in your business that much at all. They may check you out and follow you for awhile, but if you aren't keeping them engaged, they'll quickly lose interest.
So, what else are they interested in?
Share content that's relevant to your business, but don't forget that your customers are interested in so much more. Appeal to their emotions and make them feel good. As Maya Angelou says, "I've learned that people will forget what you said, people will forget what you did, but people will never forget how you made them feel."
While your followers will probably show some interest in the latest innovation in stock trailers, they'll remember the photos you posted of your 5 year old helping to gather cattle and the gentle gelding who took care of  him all afternoon, because it will remind them of their own experiences with their son, or grandson, or maybe even themselves.
No one wants to be marketed to all the time, so going off-topic sometimes is okay, even recommended. Not every post has to be related to your business. A general rule of thumb is post 80% fun, informational, entertaining, inspirational and educational, and only about 20% promotional. Have fun with your posts, and spread the fun around.
More ideas:
Tips and tricks. Add value to the conversation by sharing content that will make your customers' lives easier (bonus points for tips and tricks that help them use your products or services).
Be a part of other conversations. Jump in and participate to help spread awareness of your brand and who you are.
Non-promotional info about you. If you do amazing volunteer work in your community, don't be shy about sharing it! Did you and other colleagues, customers or associates have a great time at a local event? Humanize your brand by giving your followers a sneak peek into what goes on in your business besides just the work stuff. This type of post goes a long way towards building those relationships you're after.
Looking for help? Post any job openings you may have in your business, or that you might know of in another business.
Promote others. Nothing says that you are genuine more than promoting other businesses, including your competitors. There is plenty of business to go around, so share the wealth and spread the word. This will come back to you in numerous ways.
Ask for feedback or information. People really do like to help others, so engage your community by asking for their help. Do you need product feedback, are you looking for a good mechanic, or would like you them to share a piece of content with their followers? Just ask them, many will be more than willing to oblige.
Run a contest. Whether it's a photo caption contest or a random drawing when you reach a certain number of followers, people love competition and the chance to win something. Each social media platform has specific rules and guidelines for contests, so be sure to check those out and follow them.
Use images. Words are just that… blah, blah, blah. Spice it up with interesting images and graphics. Clearly images speak loudly or sites like Pinterest and Instagram would be nowhere. Not only do photo posts get up to 80% more interaction than text-based updates, visual content is more than 40x likely to be shared on social media, according to Kissmetrics.
Sometimes you will hit the jackpot and get more engagement than you thought possible. Check out this post of mine from earlier in 2016, How I Received Over 15,000 Shares on Facebook With This Image.
Which social media platform is right for you?

Deciding where to focus your efforts in social media can be very confusing. There are so many social media platforms available to us now, how will we ever know which ones are the right ones to reach our target audience?
Beyond sites like Facebook, Twitter, Google+, YouTube, Instagram & Pinterest, there are literally dozens more out there. The website Knowem also has one of the most comprehensive lists of all of the social networks on the web, so it is also a good place to look for networks beyond the ones I just mentioned.
That said, if you don't have a Facebook page for your business, you are missing the boat. With over 1.13 billion active daily users (as of June 2016), it's quite likely you will find a healthy number of your customers here. You may find the same thing in Twitter, but you will need to spend some time figuring out where your customers are hanging out and then hang out with them.
I would try to keep the number of active social media sites you participate in to a minimum however. Trying to keep up with too many will prove tedious and exhausting, your efforts will be too diluted to be very effective and it will prohibit you from building a strong presence on any of them. Having a strong presence on 3 or 4 social media platforms is preferable to  having a mediocre presence on 7 or 8.
Try to keep your social media account names consistent across all the various platforms. Otherwise it will be easy for people to get confused about who is who, and you want to be recognizable here. Using a site like Knowem will enable you to register your brand across the more than 500 social networks out there, thereby protecting your brand from inadvertently being registered by someone else.
Once you have focused in on a handful of social media sites to try, you can cross post to many of them at once using social media management tools such as Hootsuite or Buffer. You can schedule posts to numerous social networks at once, taking much of the tedium out of your social media efforts. You can also get apps for your smart phone so you can post on the road.
When is the best time to post?
This will vary largely depending on the type of business that you're in and your audience. For most of us in the ag industry, we're up and out the door pretty early, so some may not have an opportunity to log on to their computers before they head out, and evenings are the best time for them. Others are on the computer first thing in the morning and then again in the evening.
With the increasing popularity of smart phones however, people now have more opportunities to log on than before. According to IDC Research, 79% of smart phone users ages 18-44 check their phones before they even get out of bed. It's possible that the people you're trying to reach are reaching for their phones and scanning their social media feeds as they start their day. This creates an optimal time to post.
For agricultural related businesses, the time of year may be a factor also. If it's the middle of the summer, chances are your customers may be out the door even earlier in the morning and back in the heat of the day to take care of office work. If it's harvest time, you might not ever catch them sitting, unless they're in a tractor.
If you're marketing to other ag businesses, many of them just might be on a computer a good portion of the day, so posting during the daytime hours may work for you.
Having said all of this, the bottom line is there really isn't just one good general rule for this. You will need to experiment and follow your page insights and statistics to see when you're getting the most engagement and then leverage that to increase engagement and activity.
For helpful information on understanding your Facebook page insights check out this video from Facebook, Page Insights Basics Tutorial
Other Tips –
Make sure that people can access your social media pages from your website. At the very least use icons placed strategically in the upper portion of your website, and link them to your social media pages. If you're more active on Facebook, add a Facebook like box to your site which will show the number of likes, a "Like" button that people can click and like your Facebook page from your website, and your most recent post. Statistics show you will increase your following much quicker using a like box over just an icon. If you're more active on Twitter, show a Twitter feed right on your site.
Make sure your social media profiles are complete and consistent across all your social media accounts. Be consistent with your brand and tell the same story, and use the same profile photo. People will recognize you and begin to follow you on multiple social networks.
Use a worthy profile photo. Your image doesn't necessarily have to be taken by a professional photographer…but it would help if that's within your budget. People don't want to see the latest pic of you in the bar with your pals. They want to know that you are worthy of doing business with, that you're reliable, that you are serious. This photo may be someone's first impression of you, so make it a good one.
Forget the sales pitch. Effective social media marketing leaves the sales pitch to the salesmen, which you are not. The minute you start talking about how great your product is, the reader sees blah, blah, blah and off they go. Give your readers information they want and need. Provide them solutions to their problems, inspiration to keep at it, and keep it real and they will keep listening.
Don't be afraid to share your struggles. Take people along with you on your journey. Let them see you fall down and get right back up. Share with them how you picked yourself up and moved on towards success. They'll celebrate your successes with you, and cheer you on when you need it, and you just may give someone else the inspiration they need to do the same, and that will be worth it.