To many business owners, it may seem that creating a website really isn't any big deal.
And I have actually had potential clients say to me, "How hard can it be?" Seriously.
After all, there are many DIY website services out there where you can just drag and drop a few things here and there and VOILA! you have a website.
And while technically, yes you do have a website, you really only have  a template-based, cookie-cutter type website that might look nice at first glance, but will fail to function properly, (in terms of doing its job and getting you clients), probably won't rank well in search, and will largely be forgettable.
There are many things to know about how a consumer thinks and what action they will or won't take once they land on your website. And yes, there is a reason we do what we do and why some websites are successful and some aren't, beyond how good you are at driving traffic to your website, which will be the topic of a future post.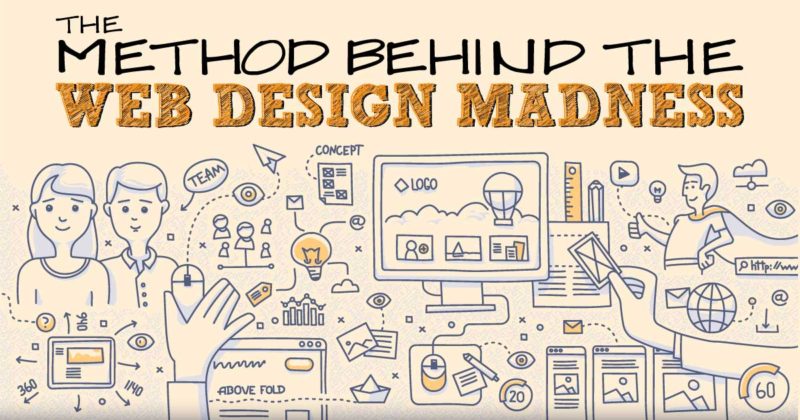 There are also many things for you, as a business owner, to think about prior to building a website, so that it will function properly and bring you new clients.
Do you know what you're selling and who you're ideal client is?
Do you know what their biggest problem is and are you solving it for them?
Do you know how to write copy that addresses their needs.
If you are building your website only for YOU and what YOU like, chances are you will have a difficult time converting website visitors into paying customers.
If your website doesn't convey trust, most will not buy from you.
People are very leery of website scams, phishing sites and viruses these days, so if your website is lacking some key elements, your visitors might have a difficult time finding you trustworthy.
Is your logo prominent on your site? Do you LOOK like a professional? You only get one chance to make a first impression, and your website is very often the first thing people will see about you. If your website looks like you've cut corners, you might be sending a message that you're not a true professional who is willing to make the investment in their business, so perhaps you cut corners in other areas, as well.
Is your contact information easy to find? I usually advise my clients to list their phone number at the top of the website, to let visitors immediately know that you can easily be contacted if they need you. Having to hunt down contact info, or even worse, not having a phone number listed at all on your site, could leave many feeling that you are unavailable should they have questions, and they will most likely hang on to their money and go somewhere else.
Do you have a profile or about page for you and your staff? People want to know who they're doing business with, so giving them an opportunity to get to know you and your staff will go a long way towards building that trust.
Adding client testimonials throughout your site can also build trust, as visitors can see what other people have to say about you and how you've helped them.
Tip: Use at least a first name and a head shot of the client in each testimonial to lend more credibility. Adding a last name and city or town would be ideal.
Calls to Action
What will your primary call to action be? Will you be using a sales funnel on your website? What is the most important goal of your website?
It's important to understand the flow of how your website will function.  People don't want to be pitched to. They need answers to their questions and solutions to their problems. If your website is all about the sales pitch, and doesn't seek to provide information and be helpful, your visitor may just tune out and go somewhere else.
Attempting to connect with them instead of sell to them could go a long way towards landing a new client. Adding an email opt-in form to your website so they can begin to see what you can  offer them is a good beginning to your sales funnel and allows them to follow a call to action that doesn't involve them committing to anything other than reading a few emails.
A Picture is Worth a Thousand Words
Well, yes and no.
In Google's mind, a photo alone would be insufficient to help you rank well in organic search.
In your potential client's mind however, the right image could really "speak" to them and convey just the message you are trying to get across.
This is another reason why understanding exactly who your ideal client is can be so important.
A generic stock photo might look nice, but does it convey a feeling or emotion that will help convey your message?
I usually advise my clients to use their own images, when at all possible. While a generic image of a student taking a riding lesson might be sufficient, a photo of you with your students holding blue ribbons at a horse show is a much more powerful way to show how you can help someone achieve their goals.
This would be the case for any business. If you sell tractors, showing an image of a successful harvest is far more compelling than a manufacturer's image of their tractor sitting in a lot.
What's up with your copy?
While I have absolutely no doubt that you are the very best at what you do, the honest truth is, no one really cares.
What they do care about is…
How can you help them? That's all that really matters, so while paragraphs explaining your vast credentials are noteworthy, in the end, those alone won't get you new clients.
Your copy should be benefit-driven, not feature-driven. How will your product or service make their life easier, save them time, save them money… you get the idea.
While design and layout are extremely important elements of a website, copy can make or break a site. While most business owners think that writing website copy is no big deal, chances are good it's not your forte, or you'd be doing it for a living. Consider hiring a professional website copy writer that is well versed in SEO (Search Engine Optimization) copywriting and knows how to research your keywords and put your content together in a way that compels viewers to take action.
As you're planning your new website, or your re-design project, keep these ideas in mind and strive for ways to use your website to connect with your visitors and address their needs, so that they remember you as the business who provided the information they needed, and not the business that blended in and disappeared.