It's a no secret these days, that marketing your brand online will play a gigantic role in the success of your business. It seems that everyone turns to the internet to find what they're looking for, even if they don't know they're looking for it.
While some may still use the good old fashioned Yellow Pages, even in the more rural areas that our particular  market tends to hang out in, they're still armed with smart phones and are actively looking there for the information they need. If you're not available to them, they'll find someone else who is, it's really that simple.
So, exactly WHERE online do you need to be? The answer is simple. EVERYWHERE.
There are seven key areas you want to consider in your online marketing:
Websites
Blog posts
Social media
Email Marketing
Press releases
Videos
Advertising
For the next seven modules, we'll look in more depth at each of these; how they work, how you can make them work for you, and I'll provide you with specific tips and guidelines on how you can get started in each of these areas, if you haven't yet already. You'll find that some fit into your business and some might not, but it's important to consider each of them, so you'll have a good understanding of how they work. Once your understand them more effectively, you'll be able to decide which of these are best for your business and your brand.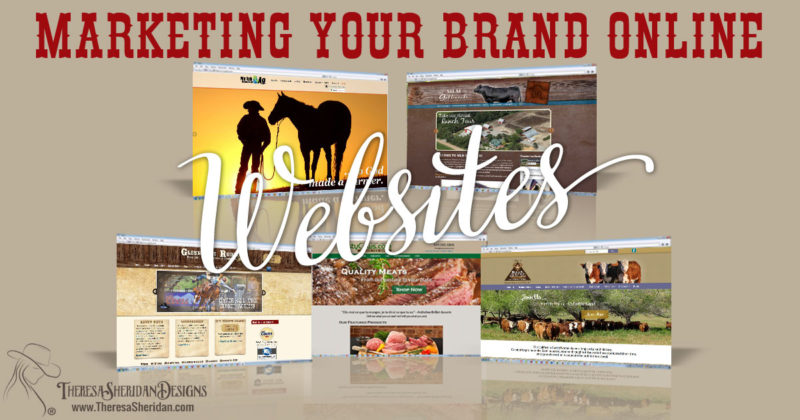 Using Your Website for Maximum Benefit
I'm sure I don't have to tell you that a website is the #1 marketing tool you have at your disposal.
What? You don't have a website?!?!?
In today's world, trying to do business without a website is like trying to start a fire without matches. It can be done, but you are making things much, much harder on yourself than it needs to be, and it will take you 10 times longer to get where you want to be (not an actual statistic, just me making a point).
Having a website, and more importantly, an effective website, will go a long way towards helping you achieve your business goals. Some people perceive a business without a website as less than professional, and they're not taken as seriously as others with a credible web presence. In business, perception is everything, so give careful consideration to how you are perceived in your niche. Are you perceived as a professional who understands business and what it takes to succeed, or are you perceived as a novice who cuts corners to keep costs down? If the latter is true, what else are you cutting corners on that may cause your prospective customer to not have the confidence in you that they should?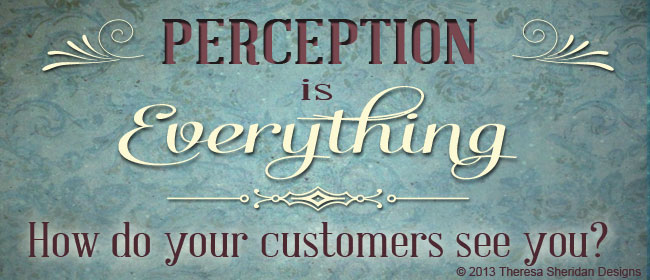 If the first initial impression that people have of you (and your website IS that first impression in many cases) is that you have your act together, you know what you're talking about, and you're doing things right, they won't really know that maybe you're struggling a little bit, just like they are. All they will see is your well thought out, well planned, well designed website, giving them exactly the information they want, and you will give them the confidence in you that you ARE a professional and that you can solve their problem for them.
But, a website just isn't in the budget.
I understand that getting a business off the ground is a challenge, especially where finances are concerned. But, would you skimp on other tools that you use in your business?
For example, let's say you're a horse trainer. You probably don't give much thought to dropping $2500 on another saddle, which of course is nice to have, and you want to be comfortable and you want it to fit the horse so he's comfortable, too.
Or maybe your arena is getting too hard packed and it's time for another load of sand.
After all, you need these things to do your job, right?
Of course you do, however these things won't get you too far, if you don't have customers bringing you horses to train.
Alright already, I know I need a website. How do I get one?
There are many ways you can get started with a website. The most obvious is to hire a professional to build it for you. There's much more to websites than just pictures and words on the screen, so a professional can advise you on the best layout of your content so that you can compel visitors to take the next step and contact you, as well as on best practices for search engine optimization that your site will be crawled and indexed by search engines so you will be found in organic searches.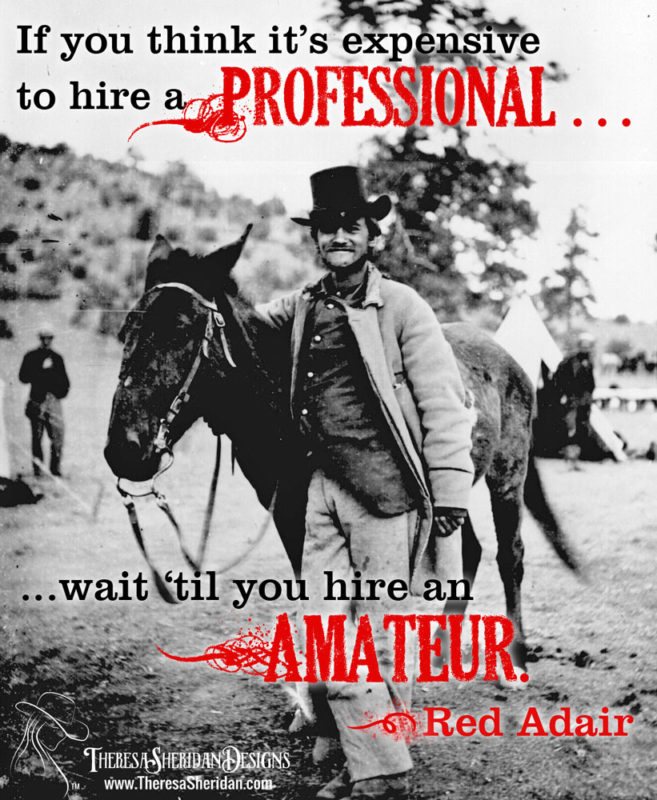 Just because I put a scalpel in your hand, doesn't make you a surgeon.
'Nuff said.
Another way to get a website fairly quickly is by using any of the website builder programs out there, such as Wix, or GoDaddy's Website Tonight. They offer monthly pay as you go solutions, that might make it more affordable for you, but you still need to have an idea of what you're doing, to get the most out of these programs. Trying to build a website…even the free ones…without any knowledge of HTML or CSS code can be tricky, and you might not get the result your after. Another option is a self-hosted WordPress site. You'll need to know a bit more coding for this option, but you are much less limited as far as the aesthetic goes because there are literally tens of thousands of theme options.
Sometimes, having a website that is not well planned out — the information can't easily be found by the user, the pages take forever to load and it's aesthetically not very pleasing — can actually be worse than not having a website.
Have you ever looked at sale horses online and thought that the photos of that horse were SO unflattering, the seller would have been better off with no photos at all?
These website builder programs are always template based, so much of the hard stuff is taken care of for you, you just need to sit down and get it done.
A word of caution….please DO NOT use the free website builders, such as the ones that Google and Yahoo offer. They are cumbersome, not very SEO (search engine optimization) friendly and they require you to display their flashy banners on your site, which is distracting to your visitor and unprofessional for you.
Some key website tips.
I've put together 10 key things you need to know when building your website to help you get on your way.
The number one thing to remember is to build your website for your customer. What do they want, what do they need, what will they like? The other thing my marketing mentor always drilled into me…."It's not about you!" Make it about them. Period.
Make sure your website is optimized for speed. Slow loading pages will often cause your visitor to lose their patience and go somewhere else for what they need. Images that are too large is the number 1 culprit for slow loading pages. Your images should be no larger than 72 dpi, and 800px X 800px is plenty sufficient for websites. Also, slow loading pages can be penalized by search engines, so your site will not rank as high as it could.
Make sure your navigation is user friendly. The last thing you want your visitor to do is click around 3 or 4 times and not find what they're looking for. While you may be able to get around your site well enough, put yourself in your visitor's shoes and go at it from their perspective. Imagine that you're not that familiar with what you're selling and you have no idea where to go. If it takes too long for a visitor to find what they want, they will go somewhere else.
KISS (Keep it Simple Silly). I don't want to say less is more, really, but less is more. Keep your site uncluttered, clean and simple. The confused mind never buys, so if your home page is a cluttered mess and people aren't sure where to go next, they'll just go somewhere else, OFF your site.
Put client testimonials on your site. People love reading about how awesome you are to work with, so give them what they want! It will help give them confidence in you and your abilities. If you can, use a photo of the person giving the testimonial alongside it, to give even more confidence to the reader that the testimonial is real.
Add a profile page, if you don't already have one. It's okay to get a little personal with your customers and let them know that you're a real person with a real story. After all, for most of us, we are selling ourselves just as much as our product or service. You can call it "Meet Joe", or "About Joe", for example.
You need to be blogging. Blogging enables you to consistently add content in the form of articles so you can keep your reader engaged. And search engines love blogs, so you'll rank higher if you have one, as long as it's current. Your blog posts can be shared on social media, thereby driving traffic back to your website, which is one of your main goals. You can't get new clients from your site, if no one is going there in the first place. (We will talk more about blogging and content marketing in later modules.)
Capture visitor contact information. The best way to stay in your potential customer's minds is to keep putting yourself there, via email marketing. You can do this by adding an email sign up form to your website, so that you can stay in touch with them regularly and provide them with even more really helpful information. As an encouragement for signing up, offer them something for free in exchange for their email address, such as a short video, a free e-book or report, that will give them a taste of what you can do for them.
Use Google Analytics to monitor your website's traffic and statistics. This is a free service from Google that allows you to see who is visiting your site, what site referred them to you, what country they are in, how long they stayed on your site, if they clicked through to any other page, etc. This is excellent information that will help you with future marketing plans, as well as to further refine your website so that it is more effective for both you and your visitor.
Last but not least, in this age of mobile devices, your website needs to be mobile friendly! Your site needs to be responsive so users with smart phones and tablets can easily find what they're looking for as well. Many web builder platforms offer this with their themes and templates, so it's not as complicated as it used to be. Be sure to check on this however, before you sign up. Non mobile friendly sites are now punished by search engines, in the form of lower rankings to those using a mobile device, so don't get left behind. This is no longer an option!
These steps are just the beginning, so if you get overwhelmed, don't quit! Find someone that can help you, so that you are well represented on the internet and your potential customers can find you.
---
Need an affordable, simple website created by a professional?
Check out my Website Packages – an affordable, quick way to get a professional website presence that can grow into something amazing as you grow.