Now that you are well on your way to establishing your brand, it's time to think about how you will market it. Just the thought can be overwhelming, so we're going to break it down into pieces, so you can tackle one piece of it at a time.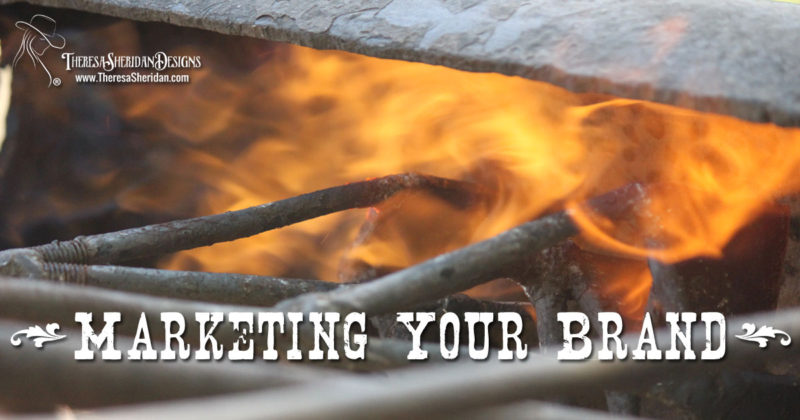 The definition of marketing, according to the American Marketing Association, is:
Marketing is the activity, set of institutions, and processes for creating, communicating, delivering, and exchanging offerings that have value for customers, clients, partners, and society at large.
Clear as mud, right?
In a nutshell, marketing is everything from old fashioned print advertisements to more modern social media posting. It's what you say when you're trying to explain to people what you have to offer and why they should buy it. And, it's how you say it that really matters.
"The aim of marketing is to know and understand the customer so well the product or service fits him and sells itself." ~ Peter F. Drucker

And of course, you've done all this already in our previous modules. You understand your customer, you've defined your product and you're ready to let the world in on your incredible secret.
Creating a Marketing Plan….sort of
I have to admit, I'm not a huge fan of marketing plans. At least not the traditional 20 page long ones. I think it's a good idea to have an idea of where you're headed of course, and putting this on paper will help you stay on track and achieve your goals. You have already started outlining your plan simply by defining your target market and your product and creating your USP. Now it's time to elaborate on how and where you will reach them to get your message out there.
Of course in our world, as I've learned through personal experience with ranchers, plans can change very quickly and you better be able to roll with it, or you're left behind with just one foot in the stirrup and your butt not yet in the saddle.
Be flexible with your marketing plan and remember nothing is written in stone. Be open to trying new things, but ultimately you know your audience best so if something doesn't feel right for them, skip it. You can always come back and try it at a later date, to see if maybe you missed something.
As you're writing your plan, think about your pricing strategy, as well as where you will market your business. Is your goal to be the cheapest, or provide the most value for the price? If your price is too low, does that diminish the value of your brand?
What type of collateral will you need to get your message out? Business cards are usually a given, but if you do a lot of trade shows, perhaps you need brochures to go along with them? A website is also considered part of your collateral. Perhaps a promotional video you can hand out on a business card size mini CD?
Do you have a referral program you can promote? Asking existing customers for referrals is a proven way to grow your customer base, but make sure there's something in it for them.
Once you have clients, how will you retain them? What extra value will you provide for your existing customers to encourage brand loyalty?
What is your marketing budget? Most of us don't have a actual budget to work with, I know, but you will have to invest something into your marketing. Even if it's just for business cards. Your website costs should also be worked into your budget. Consider your Return on Investment (ROI) when figuring out what your budget will be. If a website is our number 1 marketing tool in our arsenal (which it is), it warrants a bigger piece of the budget pie, than say business cards would. You stand to gain much more bang for your marketing buck with a website than almost any other marketing effort, so be sure to plan accordingly and work this into your plan, along with the other costs you see as important.
As you can see, there are many things to consider, so often times writing these things down can help you stay on track and not lose sight of what your original plan was. As I said before, nothing is written in stone and you can adjust your plan as you go, to fit your brand as it is fine tuned and perfected.
Your marketing plan doesn't have to be dozens of pages, it can be a simple one page document that provides you an outline of what your plan is. You can download a Sample One Page Marketing Plan by clicking below.
»Download Sample Marketing Plan
Once you have a plan in place, you will have a better idea of where you're headed and you can map out the steps to get there. In future modules we will be discussing both online and offline marketing and going in depth about the various options available to you and how to make the most of them.
In the meantime, work on your marketing plan so that you have a clear direction in your mind about the progress you want to make.
As with everything, Ride for the Brand, and keep your message in mind!