Saturday was branding day. Most of the branding has been done already, these calves were saved to invite some friends over to play….well work, too, but mostly play.
Brandings are the social events of the season in many cases, and when you get friends together to rope and brand, it's usually a pretty fun time…..especially when the weather cooperates.  We're having a bit of a dry spell in this part of California, with no measurable rain since November 20th. While this is great for a branding, it's not so great for the ranching and farming world, since water makes the world go 'round. So, while we were happy we didn't have to drag calves through the mud, we're still doing secret rain dances to encourage winter to finally come and make the hillsides green again to feed the cattle and the crops.
Our branding was pretty low-key, and those of us who are new to roping got lots of practice in…..and I have the blisters on my hands to prove it!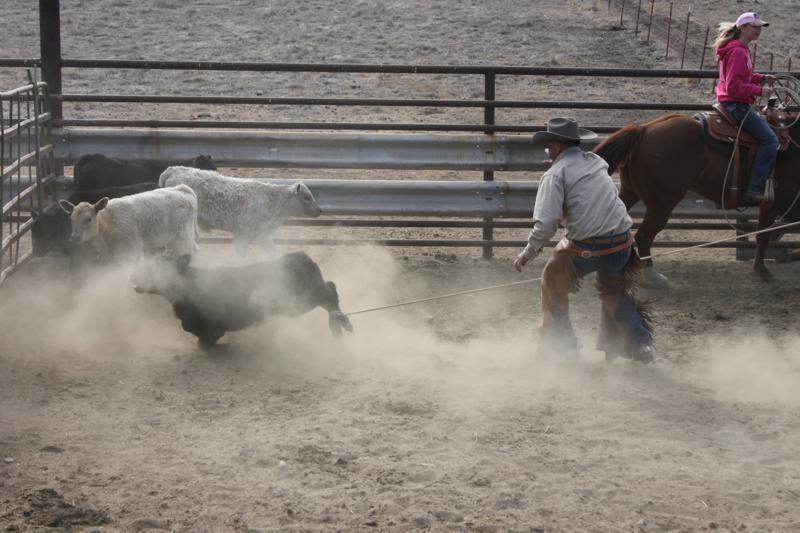 This was the first time roping at a branding and dragging calves to the fire for both me and my horse. We need lots more practice.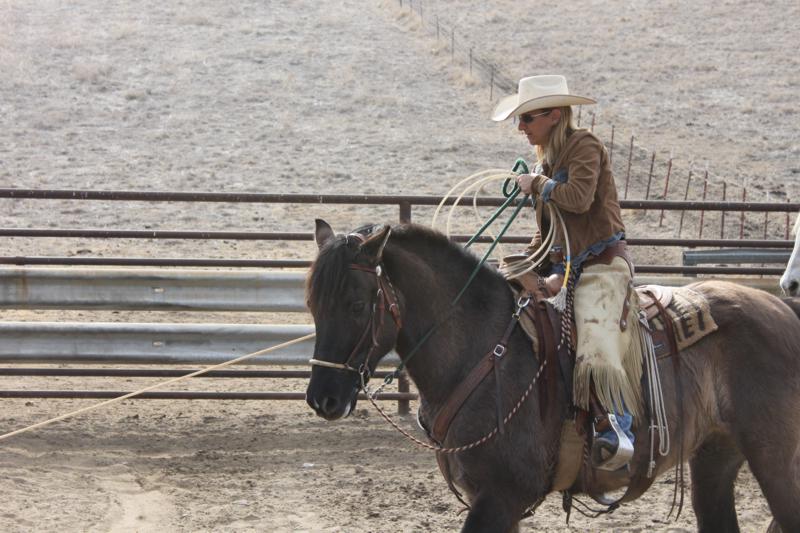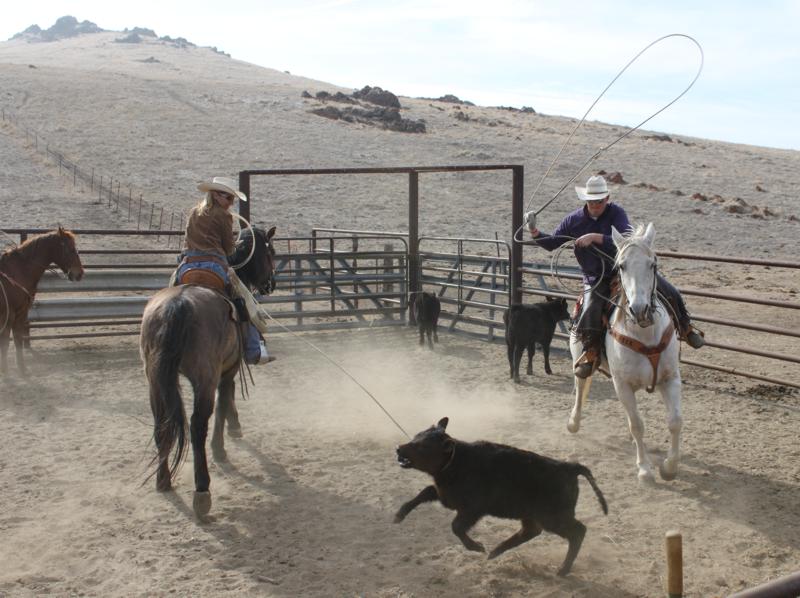 For once I was not behind the camera! Thank you to my pal Sierra Smith for taking great photos!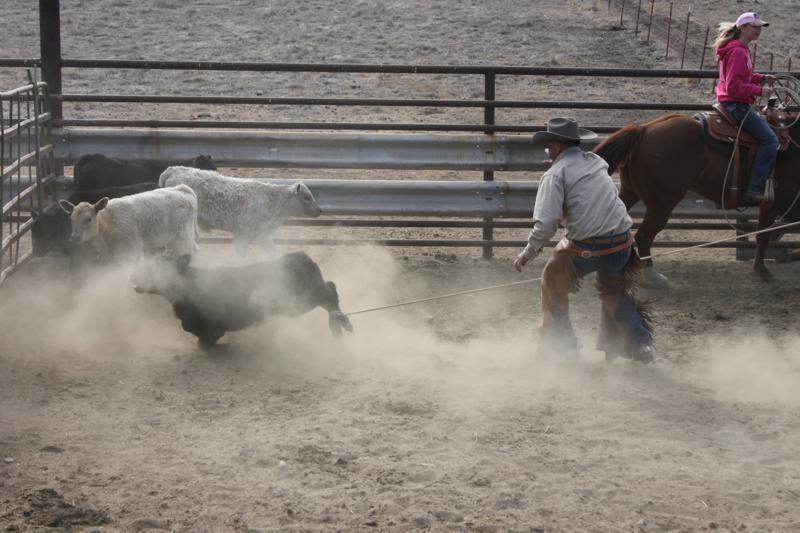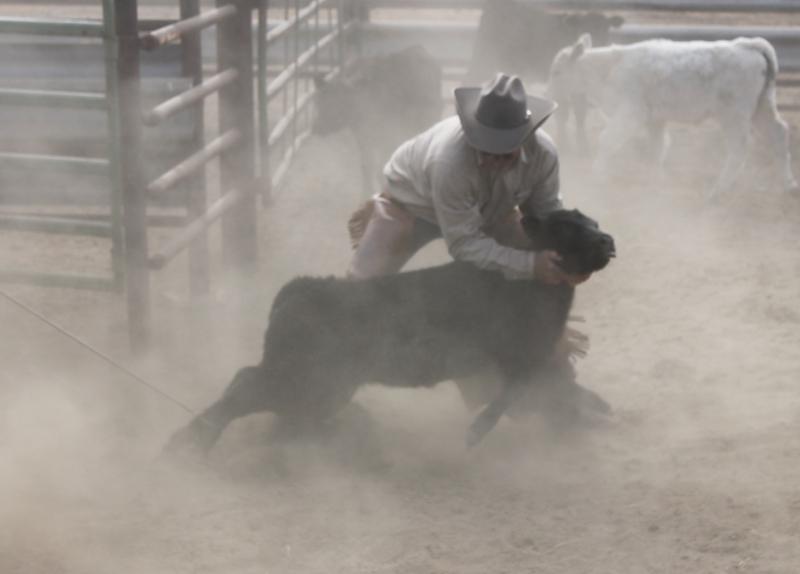 Even though we're all having fun, it's still a lot of hard work, especially for the ground crew. Where is the rest of the crew to help wrestle these calves?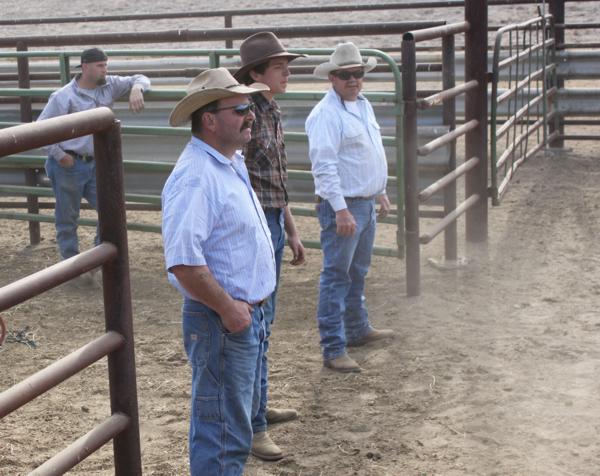 Oh, here they are…..supervising.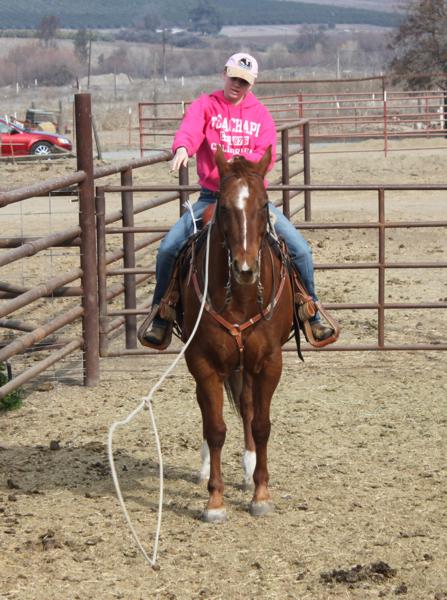 Here's the kid, getting a practice throw in. Doesn't it look like she has one of the stiff doggy leashes that makes it look like you're taking an invisible dog for a walk?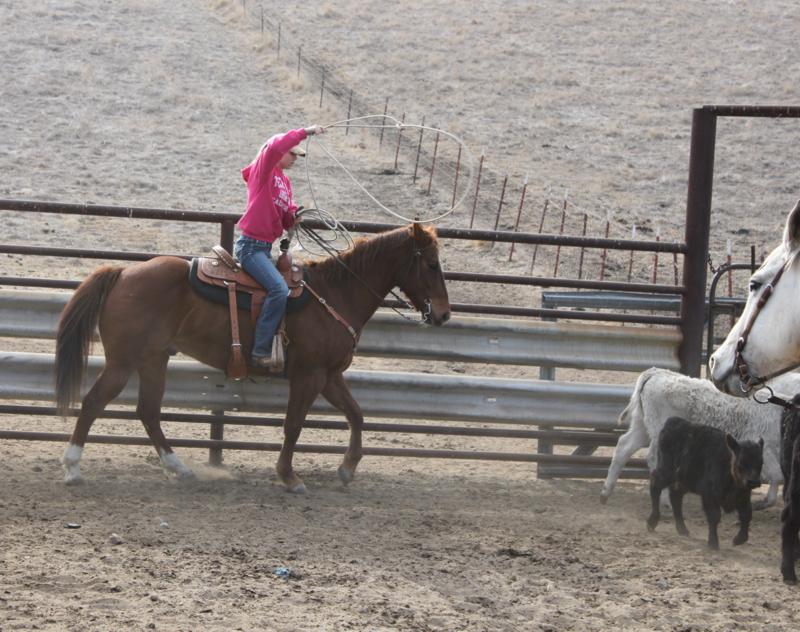 She got her share of real throws, too.
Definition of a great day: Sunshine, horses, cattle, cowboys, cowgirls, great friends, great food, no wrecks, everyone's happy.