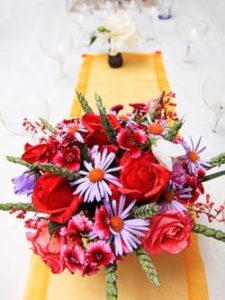 In a recent blog post, "Building Your Brand – The Do's & Don'ts of Successful Business Identity", I wrote about why your brand is important and some basic steps necessary to build a memorable brand. In this article, I will elaborate on the first element in building your brand, designing a logo.
A logo is the centerpiece of your brand. Once you've done the preliminary work of deciding who your target market is, and what you will be offering them, you will be better equipped to come up with a logo that demonstrates who you are. Some logos clearly represent what service or product a company provides, just by the image in the logo, however more often than not, logos become the product. For example, there is nothing about the Golden Arches that says "we serve hamburgers', but we all know what fast food restaurant they represent. Now that Starbucks is a house-hold name, they've dropped the "Starbucks Coffee" from their logo, because the mermaid graphic they use is known worldwide for saying "Starbucks". Can you tell me what the symbol is for Mercedes or Nike? Those symbols didn't mean much before becoming associated with two of the biggest brands known to the world.


Wordmarks work great for logos as well. Take FedEx for example. Can you see the hidden symbol in the words? (Hint: look between the E and X). What about "Ford"? Even the font has been named after the company that made it notable. Many companies turn their name into their logo because it's memorable and you'll never NOT associate that logo with that company. More examples include EBay, Google, and Coca-Cola, just to name a few.

Symbols also play a major role in your identity. Again, Mercedes and Nike come to mind, as do Shell Oil, AT&T, NBC and Pepsi Cola. If you decide to use a symbol to represent your brand, choose it wisely, make it appropriate and memorable by selecting colors, size and detail that work for you. Remember, sometimes less is most definitely more.
Have questions about establishing your brand? I'm happy to answer any of your questions any time, just shoot me an email or pick up the phone!