We all know about spam in our WordPress comments, and email spam, but did you know that you can get spam in your Google Analytics account?
I actually had no idea either until just the other day.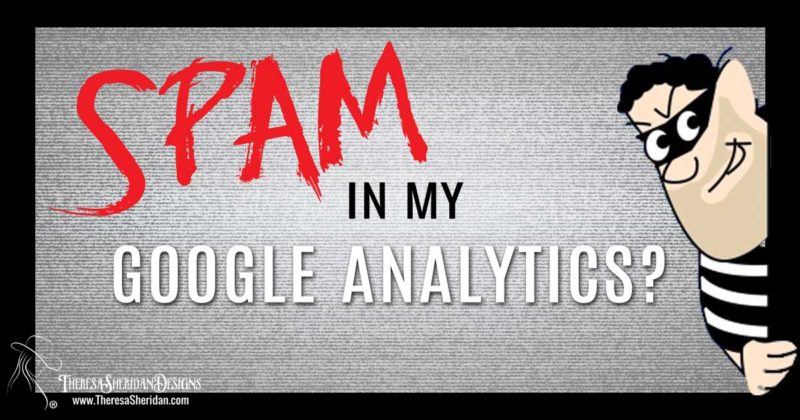 I use the Google Analytics Dashboard plugin for WordPress on my website, which gives me a quick glance at some stats about my website every time I log in. I can see the number of sessions and page views, how many pages were visited per session (on average) and what the current bounce rate is over the period of time selected. I typically range somewhere between the 50-75 visitors per day range, with a bounce rate about 65%, which is fine for me.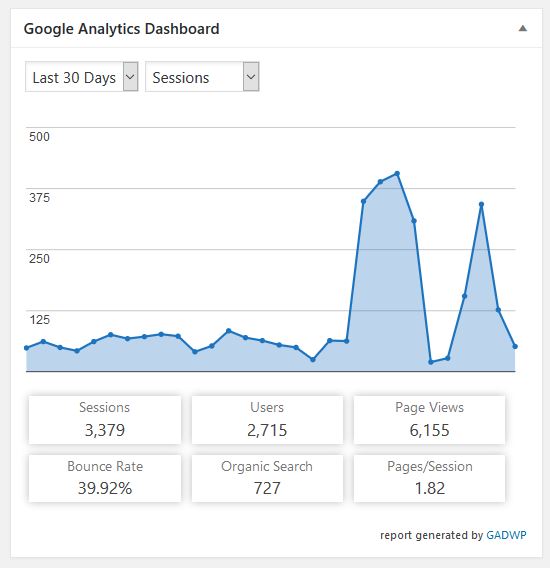 Recently however, I noticed a dramatic increase in traffic (up to 406 visitors in one day), and an equally dramatic drop in my bounce rate. I couldn't explain these dramatic changes…I didn't have a new program launching, no big event…. I was stumped. While I'd love it if this was legitimate, I had a sneaking suspicion that something was just a little off.
In order to figure out where all this traffic was coming from, I logged in to my Google Analytics account to have a look.

When you first log in to your Google analytics account you will see Audience Overview screen by default. I took a few minutes to look over the data and the Language section caught my eye. Immediately I knew that this was where all the false data was coming from. I copied and pasted the first line of text into Google search to see what this was all about (seriously, Google knows everything) and found a tutorial on OHow.co which explains how to filter out this type of Google analytics spam.
Note: Be sure to do all three filters mentioned in this tutorial: Valid Hostname, Crawler Spam & Language Spam filters, so that you're protected.
I also clicked through to his tutorial about creating a filter to not track your own IP address, so that your analytics data is not tracking your own movements on your website. This can be tricky for some people, as many ISPs use dynamic IP addresses, so it will change every few days. I know of about 3 that my ISP uses, so I just entered those for now.
Thankfully this type of spam on your Google analytics accounts doesn't adversely effect your website or your ranking, but it does skew your statistics, and who wants spam anywhere? Not me!
If you've noticed a strange spike in your traffic, and decrease in your bounce rate, this MAY be one of the reasons, so be sure to monitor your Google Analytics account regularly and keep tabs on your website.